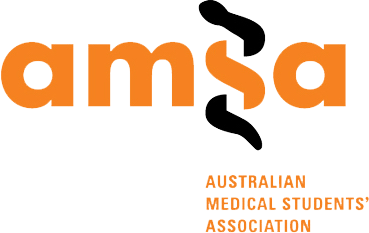 Australian Medical Students' Association
The Australian Medical Students' Association (AMSA) is the peak representative body for medical students in Australia. As a medical student and member of your medical society, you automatically become an AMSA member. As future practitioners, we will one day hold an esteemed role in the communities we will serve. However, our profession is also a highly politicised one. AMSA's main role is to provide a voice for medical students, so that their concerns are heard by all levels of government as well as other relevant stakeholders in the medical education arena.
Forming close but independent relationships with other organisations who share our concerns.
Engaging Federal and State health ministers and shadow ministers in discussion about the important issues faced by our members.
Providing representation on committees, like the Australian Medical Council, who are directly responsible for medical education.